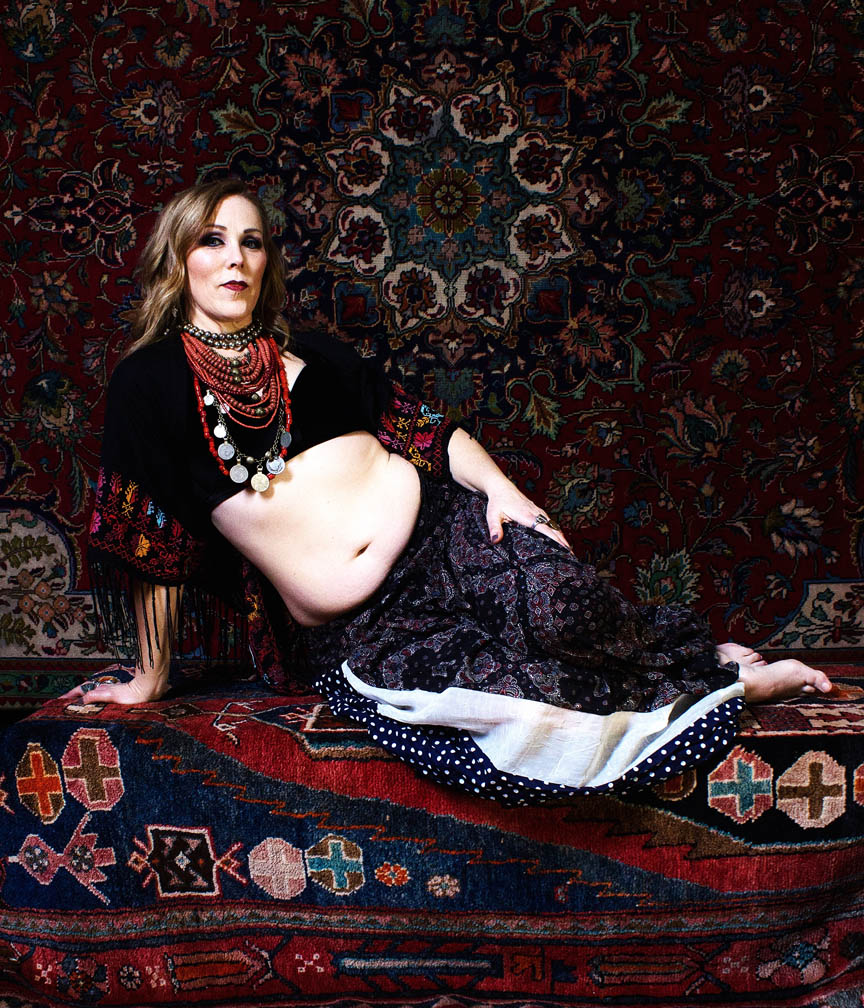 COLETTE has been belly dancing for 20 years, starting with her first class with Carolena Nericcio-Bohlman of FatChanceBellyDance® (FCBD®) in San Francisco in 1997.  She was immediately intrigued by the group improvisational aspect of the dance and was invited to join the professional troupe at the start of 2001.
During her tenure with FCBD, Colette participated in numerous shows and videos, including "San Francisco Beledi" and "Tribal Basics, Vol. 7", and multiple performances in the renowned San Francisco Ethnic Dance Festival.  She was trained by Carolena to teach at the FCBD studio in 2002, teaching weekly classes of all levels, and had the opportunity to FCBD workshops nationally and internationally.  Colette has completed FCBD's General Skills, Teacher Training I & II, and is a FatChanceBellyDance Sister Studio.
In 2008, Colette established Scarlet Thistle Studio in Hood River, OR as her home base for teaching.  The following year she founded Scarlet Thistle Belly Dance, a performance troupe that performs at festivals throughout the Pacific Northwest.  In 2011, Colette became the resident ATS® instructor at Datura, Rachel Brice's studio in Portland, bringing over 15 years of belly dance teaching experience to studios and workshops throughout the area.  In 2015 she completed the third phase of Rachel Brice's 8 Elements™ approach and is a Certified Practitioner of the 8 Elements of Belly Dance.
---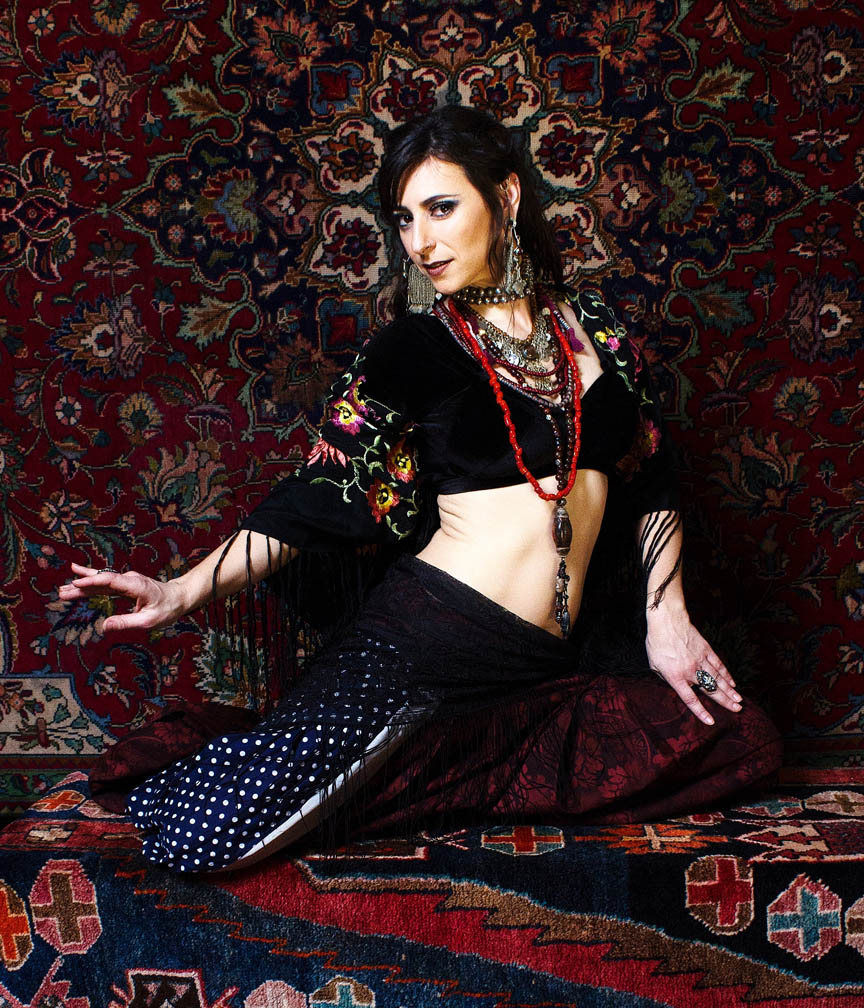 DEBI – When the Colette Crazy Train pulled into Hood River in 2008, Debi jumped on board as a baby belly dancer and has been along for the ride ever since. To this day she still has no idea where it's going, but she has immense trust in her teacher who has only ever lead this troupe to destinations of creative excellence. Debi takes pride in finding absurd ways to sneak elements of belly dance into the handful of other activities she's moderately good at. It is true that she can mountain bike and down shimmy at the same time and believes running up stupid big hills makes for badass slow levels. Debi lives with a handsome cheesemaker in rural Trout Lake, WA where her chickens don't care how loud she plays her zils.
---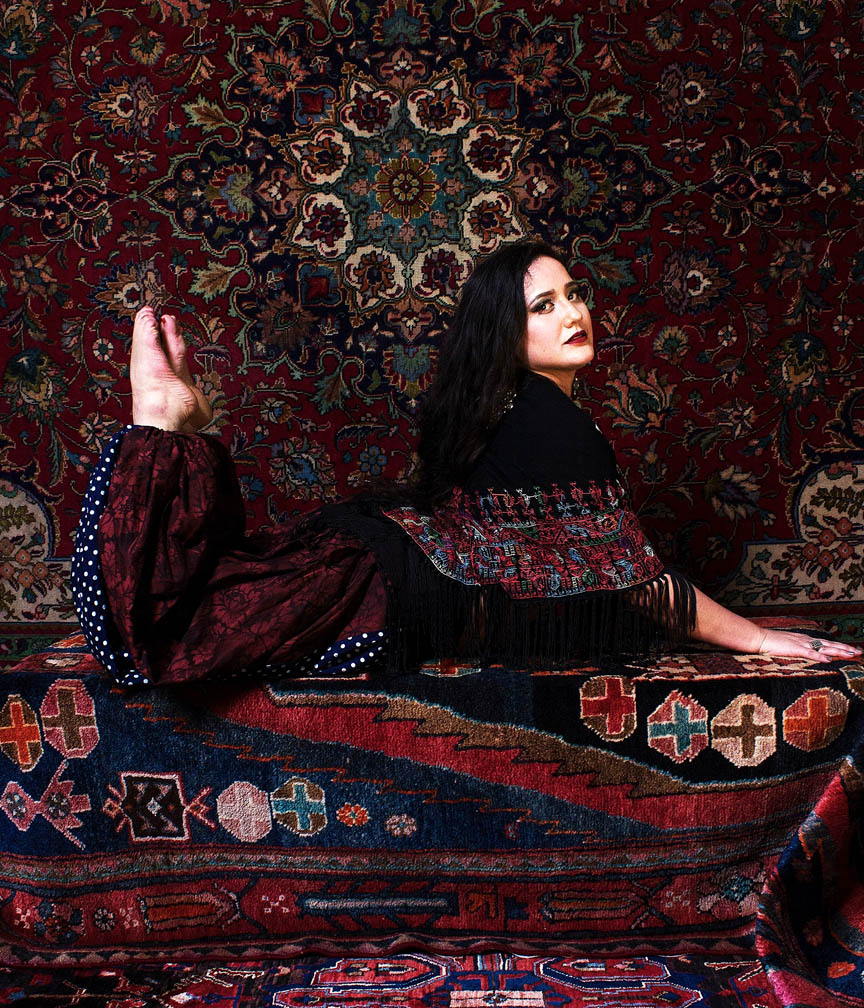 KIZZY – Kizzy Anel has danced as long as she can remember.  She was first introduced to belly dance seeing it on the stages of local Renaissance Faires in Southern California, finding the drum beats of the music and poise of the dancers alluring.  Happenstance brought her to the class of Seylena Troi in her hometown Palm Springs, CA in 2007 where she leaned the foundations of American Cabaret and Improvisational Tribal Style (ITS).
After moving to Vancouver, WA in 2011, she took sporadic classes and workshops until finding a new dance home with Colette Todorov's ATS® at Datura and Ruby Beh.  She enjoys the support, creativity, and camaraderie of the dance community, and is thankful that the fantastic women of Scarlet Thistle invited her to join.  When not dancing, Kizzy Anel, enjoys creating works of art of her own unique style on black paper and showcasing or fashioning costumes for the West Coast Comic Convention scene.
---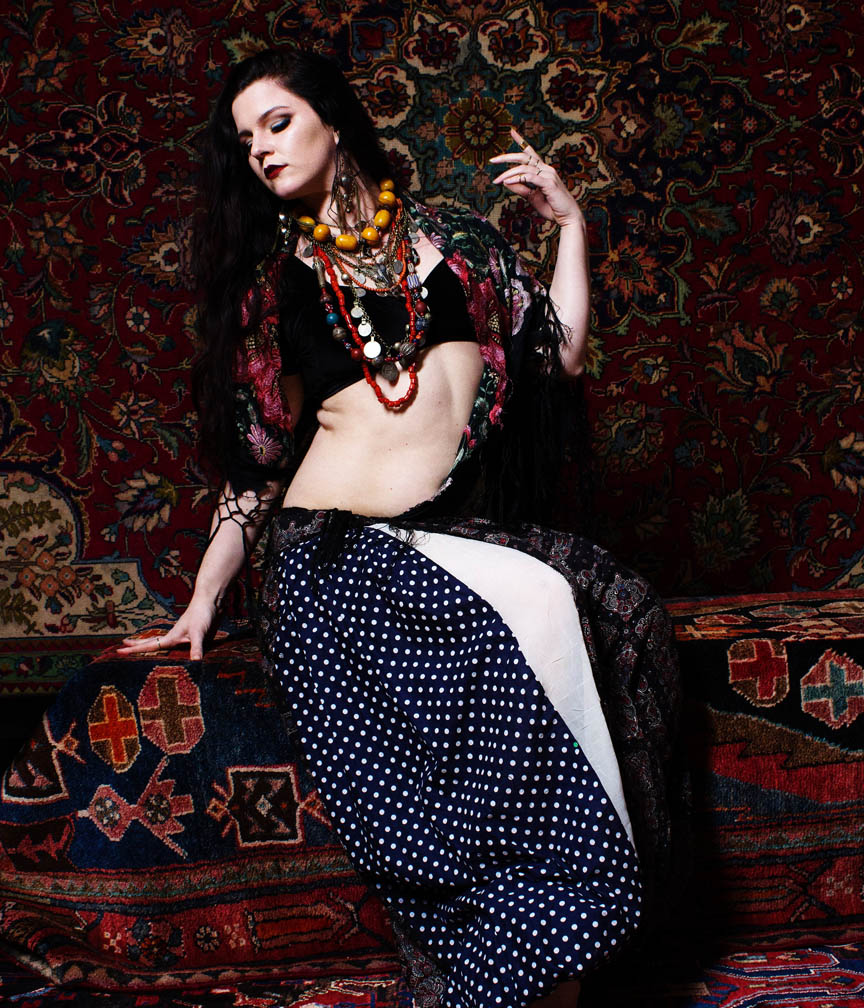 TABRA – Tabra is a professional performer and full time student of Belly Dance.  With a strong passion for her art and dedication to education in all area's of her dance form, Tabra's performances are an eclectic mix of American Tribal Style® (ATS), Fusion, and Cabaret.  Currently she is a Level II 8 Elements Certified student under Rachel Brice, who she continuously studies with, an ATS® student under Colette Todorov of Scarlet Thistle and Datura, and a cabaret student under Claudia of SoulFire.  At the start of 2015, Tabra completed ATS® General skills, both Classic and Modern, with Carolena Nericcio-Bohlman.  In addition to her solo work, Tabra is a member of Scarlet Thistle and has been seen dancing with Rachel Brice's Datura project.  More about Tabra.
---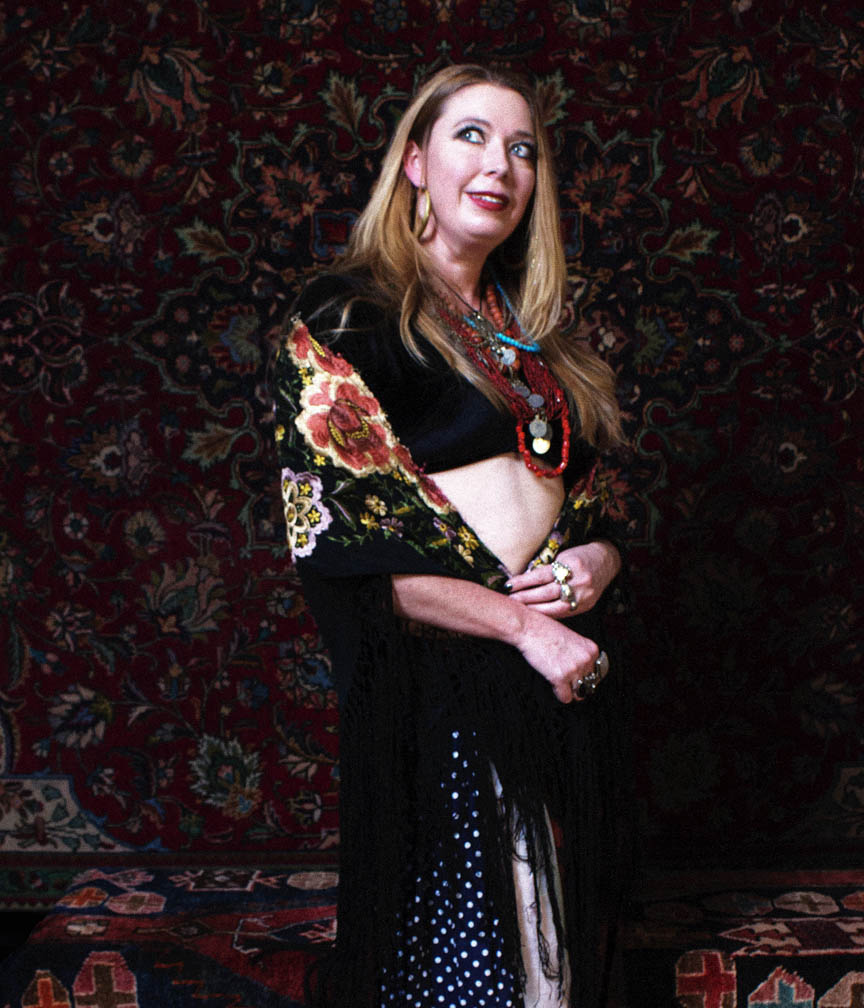 TRACI – In 2003 Traci stumbled upon a belly dance class at her local community center and, on a whim, signed up with a friend.  It was there that her first belly dance teacher, Severina, introduced her to the world of improvisational tribal style and encouraged her to continue to study at the Gypsy Caravan Studio, where she explored classes and performed with her first tribal troupe, the Urban Berbers, until their dissolution in 2008.  After exploring study with a variety of Portland teachers, Traci found her new dance home in 2011 with Colette Todorov at Studio Datura, joining Scarlet Thistle shortly thereafter.  In 2013 Traci completed Rachel Brice's 8 Elements training and has received her Certificate of Initiation, and in 2015 she completed Carolena Nericcio-Bohlman's training for ATS® General Skills, both Classic and Modern.
Though she will always love a good choreography, Traci has grown to deeply appreciate the instantaneous group creation that comes with improvisational dance.  That, along with the incredible people of the local dance community, have kept her chasing belly dance classes around the Pacific Northwest for well over a decade.  When she's not dancing, Traci finds incredible joy in cooking for her friends and family, tending an oversized vegetable garden and running her business, The Lucky Larder.